NEWS AND INSIGHTS | Accolades
Our Advisors Inducted Into Barron's Hall of Fame
April 21, 2023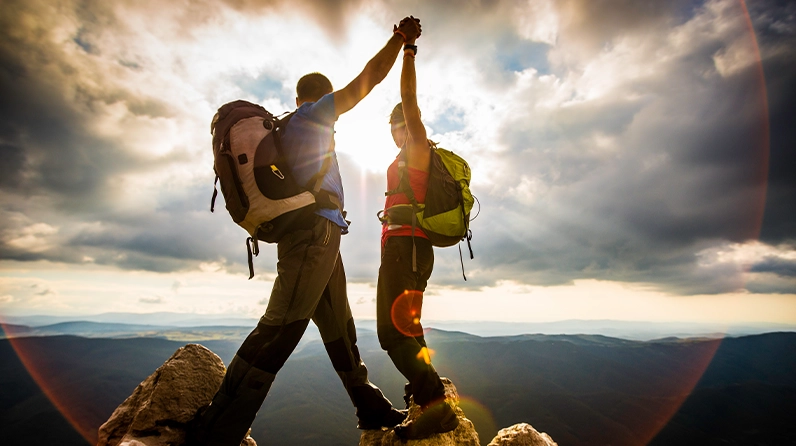 Congratulations to our advisors inducted into Barron's Hall of Fame in 2023.
Barron's recently announced the 2023 honorees admitted to the Barron's Hall of Fame, an elite list of financial professionals who have appeared in Barron's annual Top 100 Advisor rankings for 10+ years. These advisors exemplify long term success and commitment to their clients every day.
Congratulations to our esteemed advisors inducted into Barron's Hall of Fame in 2023:
Seth Finkel
Holly Newman Kroft
Stephanie J. Stiefel
Richard Szelc
The 2023 Barron's "Top 100 Financial Advisors" rankings listed the top advisors in each state, with the number of ranking spots distributed in proportion to state population and wealth, as identified by Barron's. Barron's is a registered trademark of Dow Jones & Company, L.P. All rights reserved. Advisors who wish to be ranked fill out a 102-question survey about their practice. Barron's verifies that data with the advisors' firms and with regulatory databases and then apply their rankings formula to the data to generate a ranking. The formula features three major categories of calculations: (1) Assets, (2) Revenue and (3) Quality of practice. In each of those categories, Barron's does multiple sub-calculations. In evaluating advisors, Barron's also considered the type of assets and qualitative factors, such as advisors' experience, their advanced degrees and industry designations, the size and shape of their teams, their charitable and philanthropic work, and their compliance records. Investment performance was not an explicit criterion because performance is often a function of each client's appetite for risk. Third-party accolades referenced do not reflect the experiences of any Neuberger Berman client and readers should not view such information as representative of any particular client's experience or assume that they will have a similar investment experience as any previous or existing client. Third-party accolades are not indicative of the past or future performance of any Neuberger Berman product or service.
The "Neuberger Berman" name and logo are registered service marks of Neuberger Berman Group LLC.